I know, I know, I have a million books to review and I am so very far behind. I hope to get to more while I'm visiting my folks here in Alaska.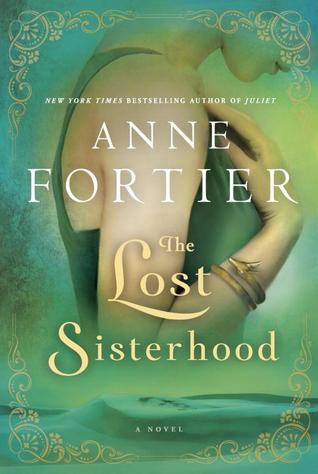 The Lost Sisterhood
by
Anne Fortier
(Goodreads Author)
A hefty read at almost 600 pages, but worth every minute I spent reading it. I enjoy strong, brave, and curious female characters who look for solutions and are not stopped by challenges. And, wow, do they have some challenges!
This book gave me two such main characters, as well as a couple of others I admired. The three male leads were never a sure thing—were they good or evil? worthy of our leading ladies?– until they finally showed their true colors.
Every twist and turn, however dangerous or puzzling, fit into the bigger picture on the trail of the lives of the mysterious Amazons. Geography, history, love, mystery and a bit of magic thrown in made this roller coaster ride of a story great entertainment.
Two quests separated by thousands of years, yet both leading to a surprising conclusion. Fact and fiction are stirred together and the reader comes out wondering…hmmm, maybe a little research will quench my thirst for more information about this amazing sisterhood?